The Biggest Dhow Regatta At Santa Maria Machangulo... Vonvite De Vela Show
Posted on Mon December 6, 2021.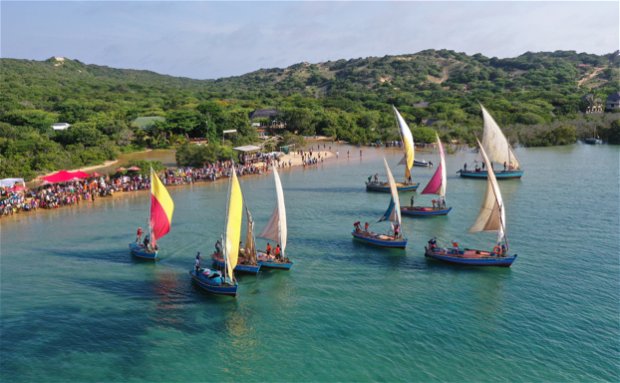 The biggest dhow regatta was held on the 4th December 2021.
What a fabulous day at Santa Maria celebrating the DHOW as transport vessel, being used in the waters of Maputo bay and to the skippers navigating them .The regatta was held at the new sunset deck , Bemugis Place and was filled with action by canoe and running race.
Well done to all the sponsors and participants
Bemugi, Azorias and Paolo thanks for entertaining every one at the celebration
SEE YOU ALL NEXT YEAR SAME PLACE BUT MUCH MORE !!!!