WHAT TO DO AT SANTA MARIA, BEMUGIS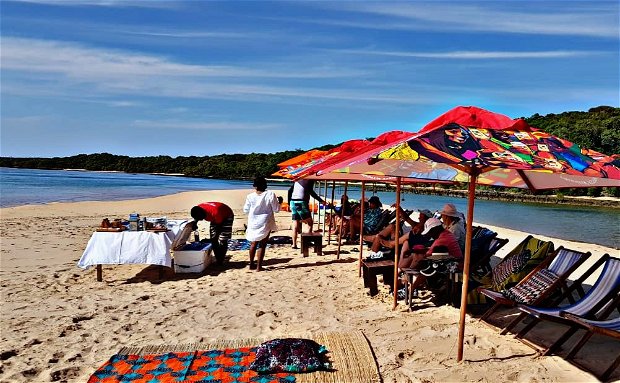 BEMUGIS PLACE, SANTA MARIA, THE LANDING SPOT TO ENJOY THE MARINE RESERVE AND THE MAPUTO PARK.
LET US SHOW YOU BEAUTY
WHAT TO DO IN SANTA MARIA, BEMUGIS PLACE
1. Explore the beautiful beaches. 
2. Take a sea safari to Protégées and Inhaca Island
3. Do a day tour to Maputo
4. Snorkeling at Inhaca combine it with a picknick and you have a perfect day. Food, canoe, tubing, beach               braai.
5. Kayaking on the bay or mangroves river, on high tide 
6. Pansy shell hunting on the sand banks in front of Bemugis
7. Sunset Cruice
8. Deepsea fishing OR shore fishing guide tours
9. Whale watching
10. Visit the SUNSET DECK. Make friends and keep an eye open for the dolphins on high tide.                     
     PLAN YOUR NEXT DAY WITH, BEMUGIS ACTIVITY TEAM AT THE SUNSET DECK.
11. Explore the beautiful beaches.
12. Take a walk to the cross on the high dune for a spectacular 360 view.
13. Visit Ponta Abril to swim in the waves and see the Blue WHALE
14. Birding